Elma Arts Complex Hotel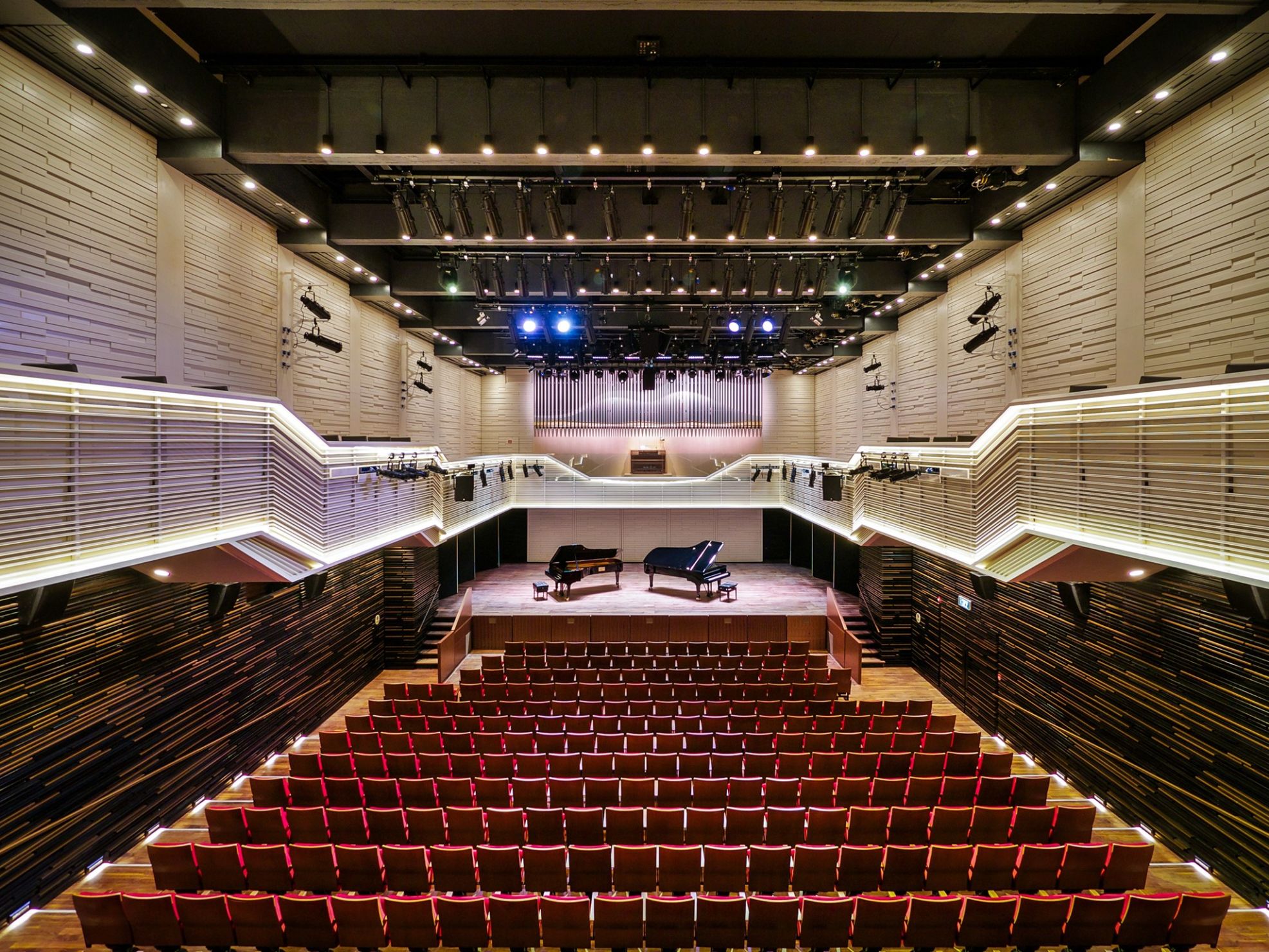 North of Tel Aviv in the historic village of Zichron Ya'akov and at the heart of 28 acres of open space with breathtaking views of the Mediterranean, sits the Elma Arts Complex Luxury Hotel. Through an extensive 8 year renovation developed with art collector Lily Elstein, all public spaces, auditoriums, spa, café and restaurants within its iconic building have been fully reimagined and redesigned.
With a strong emphasis on the ongoing exhibiting programme, the main draw of the hotel is its cultural complex. The main auditorium, the Alon Concert Hall, sits an audience of 450 and boasts two Steinway Concert Grand Model D pianos. The intimate Cube Hall, hosts up to 150 spectators and is focused on contemporary musical, theatrical, and dance performances.